The first-person puzzle adventure PlanetRealm takes place in a planetary system where mysterious vines form tunnels between tiny nearby planets and strange force of the planetary cores gives vine-tunnels a transporting ability and powers up mechanisms, capable of rotating entire planets! Made in low-poly, cartoony looking style, the game offers soothing atmosphere, perfect for a relaxing gaming session.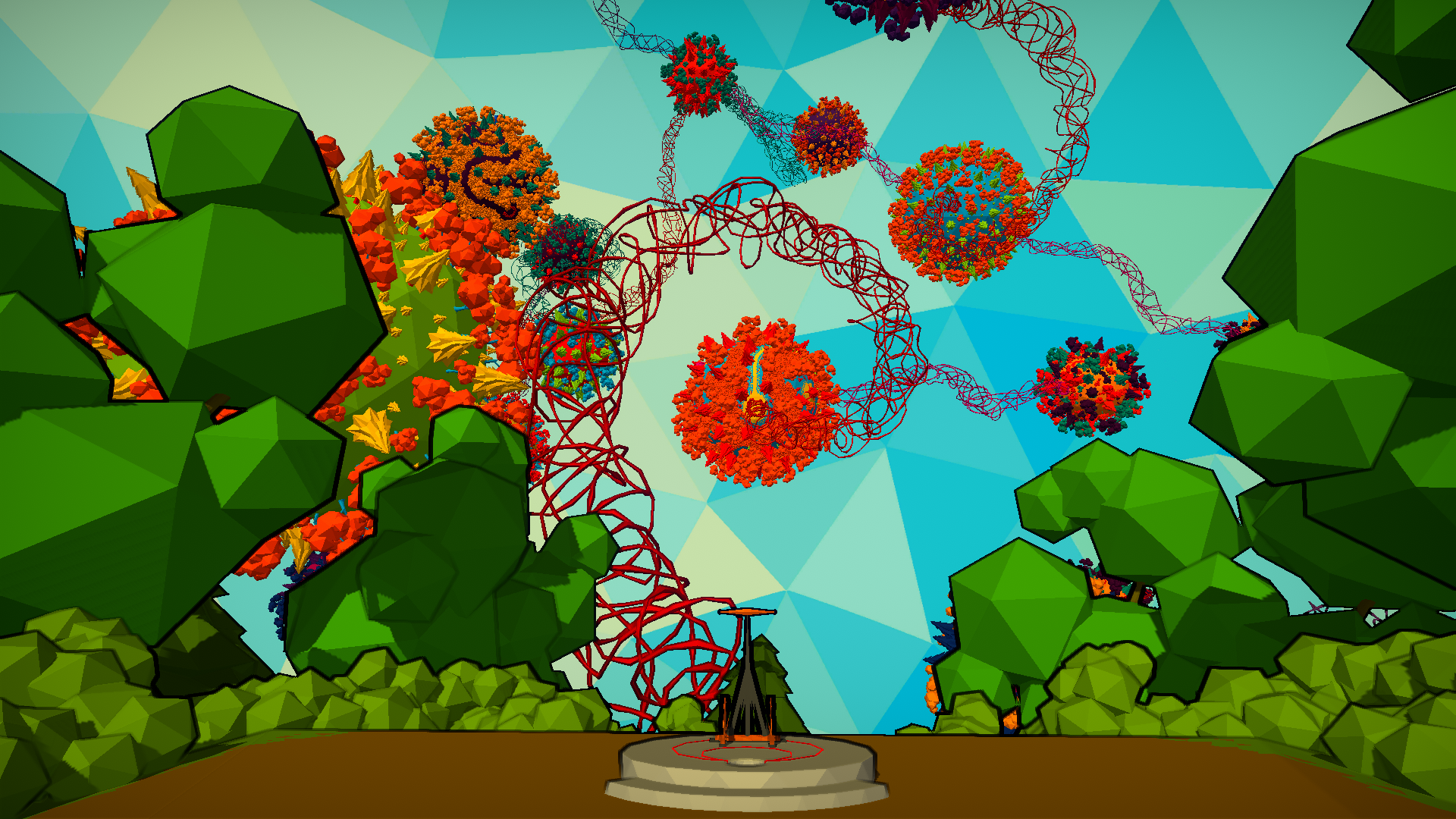 It's in development by three friends, Tine Grbec, Jani Fučka and Gašper Čefarin, who never made a game before and started this side project to learn various aspects of game design.
Hey there!
So, a bit of a backstory. No, this game is not made by any kind of game studio, just three guys who met on the first high school day back in September 2008. We're from Slovenia, home of Mordhau, Line Rider and Talking Tom, and we all love games!
In 2015, we realized that, when put together, we have the necessary skills for maybe being able to create a game ourselves. Gašper was always a musician at heart, but with time just playing the guitar wasn't enough, and he found out he also enjoys editing the tunes. Jani, on the other hand, was creative in more visual ways that eventually led him to discover 3D modeling. Tine, spending most of his days on the computer either gaming or learning to code, is the one piecing everything together through programming.
We spent some time brainstorming concepts and coming up with ideas, settling on what became PlanetRealm. Neither of us ever used a game engine before so at first a lot of time went into finding our way around it while we also started creating assets and developing a story. For the past 2 years we've been putting together a demo and learning game design as we went.
Yeah, it might seem like four years of development is a lot to have only a fraction of the game ready. Wonder why?
Well you see, this all started as a free time side project on zero budget and thus far, it stayed like that. That means that sometimes we're only able to put in a couple of hours a week.
We'd love to be able to dedicate more time to it and for that to happen, we'd be truly grateful if you check out our Patreon page.
If you want to read about behind the scenes more in depth, check here!
Thank you!
Tine, Jani and Gašper (PlanetRealm Team)